Above & Beyond
I was so lucky to have Joe as my agent. As a first time-buyer (and new to Washington State) I needed an agent that would really help me through pretty much everything - Joe did that and more! Having been outbid and missed out on 2 properties, I was getting a little dejected, but Joe didn't give up and went searching the neighborhood that we had been looking at and knocking on doors. He managed to find an amazing property that was almost finished being renovated, and he pounced on it for me straight away. He struck an amazing off-market deal for me on the house. It was everything I had been looking for, and he even managed to get me it below budget!! I am so happy, and still cannot believe he managed to get the house before it went on market, as I am sure it would have gone for over my budget. He helped me through the whole process and kept everything so simple for me. I cannot recommend Joe highly enough.

Different to Others
We spoke with Joe as we were considering selling our home; he was incredibly helpful and so different to other agents we have experienced. Instead of simply pushing for us to sell, Joe actually listened to us and understood our needs. He realized that we did not really want to sell and we were simply being swayed by the market. What Joe did instead, was educate us on the market and showed us how we could save money by refinancing our home and the positive impact that would have for us. Thanks to him, we contacted our lender and refinanced, making a significant saving. I see it that, thanks to Joe, we have effectively earned money, whilst also staying in our home that we love! Thank you :)
Great Negotiator
Joe was great to work with our purchasing our new home. Thanks to great negotiating we were able to go under contract before the offer review date and close early on our home. Great communication and easy to work with. If you are considering buying or selling, definitely call Joe!
Fantastic Agent
Fantastic agent that helped us buy our first home. I would definitely work with him again.
Excellent Broker
Joe was an excellent broker. We felt very confident in his ability to help us find our next home! Furthermore, we appreciated his patience with us as we navigated a turbulent market. I would fully recommend Joe to anyone trying to find their next home. Thank you very much Joe
Patient & Understanding
Joe assisted me and my son locate a condo unit for my son to live in. We are relatively new to Seattle and Joe showed patience and took all the time needed to bring us up to speed. He took extra time showing us units in various neighborhoods. He was always prompt in responding and arranged for property tours quickly. We closed on our unit in May and Joe stayed on top of the matter right up to closing. Solid real estate agent that we recommend highly.
Rock Star!
Joe is a rock star. He was nothing but helpful during the search and always seemed to be available to help us when we needed it. From the beginning, he has worked extremely hard to help us find a home in this unbelievably competitive market. Joe is an amazing person, not only professionally, but personally as well. Joe took time to get to know us, understand the way we walk and talk, and what we like and don't like.

Joe was professional at all times, but down to earth and a human when he needed to be. He never came across as trying to "sell" us a piece of property, but rather trying to find us a home. Joe never pushed, prodded or forced us into any decisions and always gave us confidence in our next move. I would recommend Joe to anyone who is looking to buy a house, especially in a competitive market.

All you need to know is Joe is an extremely important member of the Century 21st team and an invaluable one at that. Keep up the good work Joe, I'll be back on your doorstep when it's time to find our next home.
Excellent Agent
Joe Cross is an excellent agent! He goes above and beyond to find you your perfect home. He personally cares for the buyer and makes sacrifices to get you the best deal. I highly recommend using Joe Cross for your next home purchase!
Happy New Homeowner
As a first time home buyer, finding the right place was incredibly important. Joe listened and spent the time necessary to find the best place for me. Working with Joe on my home search was a great experience. He always went above and beyond any expectation I had in finding my perfect home. I am a happy new homeowner in a place that has been absolutely amazing. I would recommend him to anybody. Thank you Joe!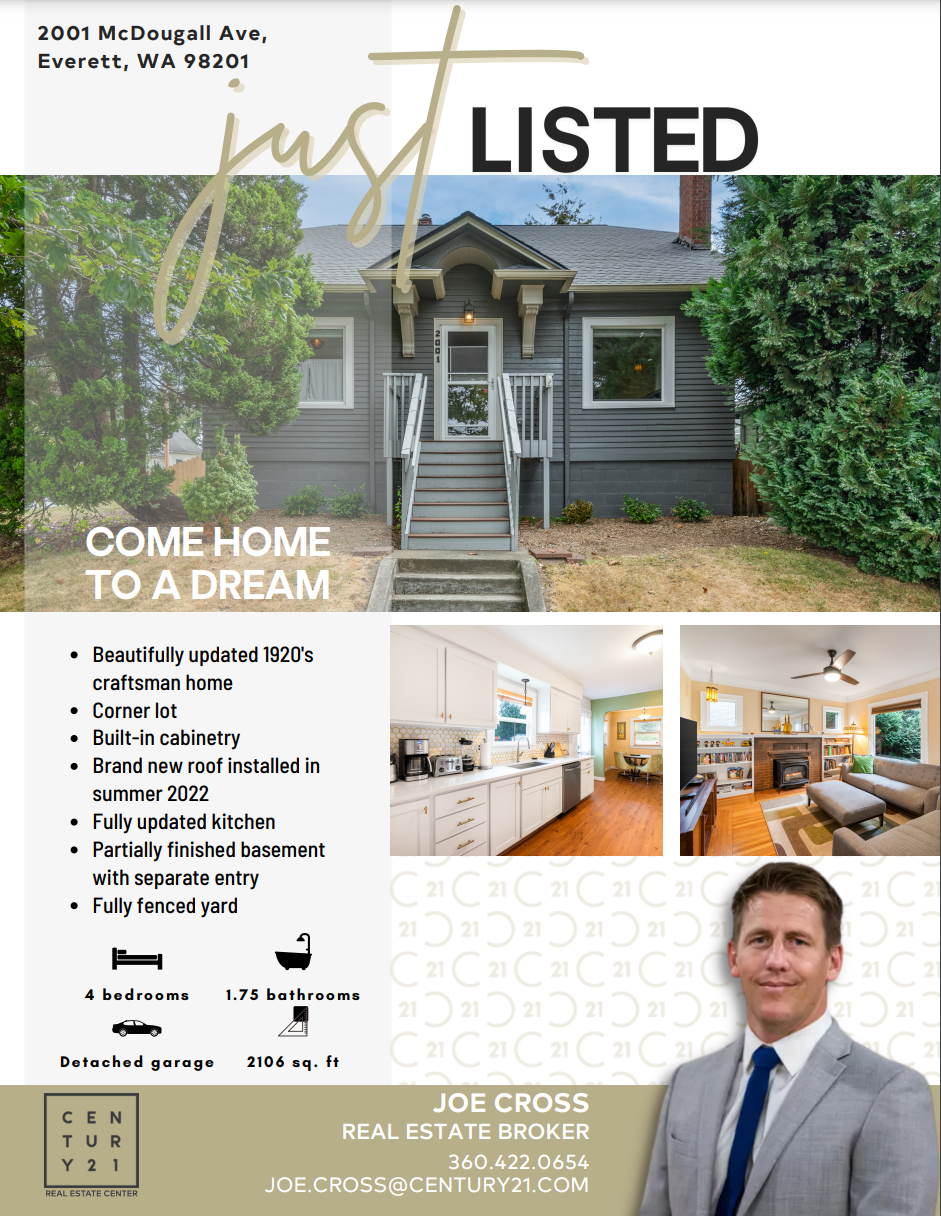 Knowledgeable & Helpful
Joe Cross was a pleasure to work with. He was patient, knowledgeable, helpful and curtious. He took the time to explain all processes, was present, reliable and accessible to us. He was never pushy and always gave great advise. We will work with him again in the future.